KEEP YOUR SKIN LOOKING ITS BEST
Targeted treatments and skin care products
Work towards keeping your skin healthy
In your fifties, skin loses its fullness as collagen production declines and skin begins to become dry and dull. It is important to add a multi-action moisturizer to your daily regimen that hydrates and improves the appearance of fine lines, wrinkles and fullness in skin.
To download Maffi Clinics' skin care for your 50's recommended medical-grade skin care products and skin care treatments, click here.
SKIN CARE TREATMENTS IN YOUR FIFTIES
Help your skin look its best
HydraFacial is a gentle treatment that starts with Dermaplaning. This is followed by a multistep process which cleanses, exfoliates and extracts the skin of impurities and dead skin cells while quenching the skin with antioxidants, peptides and hyaluronic acid. Customize your HydraFacial with an added Perk of a specialized eye or lip treatment. Watch HydraFacial treatment video.
Microneedling is a minimally invasive skin rejuvenation treatment using a dermal device with tiny microneedles that puncture the top layer of skin, stimulating the production of collagen. The procedure targets fine lines and wrinkles, acne scarring and melasma. There is minimal to moderate downtime. Watch Microneedling treatment video.
Ultra Pure PRP (Platelet Rich Plasma) treatments use the highly concentrated growth factors found in platelets to help stimulate collagen production, speed up the healing process and repair age related skin damage. This facial rejuvenation treatment combines Microneedling with an application of Ultra Pure PRP.
INJECTABLE: BOTOX AND DYSPORT
Botox and Dysport temporarily relaxes muscles, such as those in the face, so over time, wrinkles caused by everyday expression will not create permanent fine lines and wrinkles or a more aged appearance. It's a subtle procedure that's both quick and effective in having you look your best at your age. Watch Botox treatment video.
BBL (Broadband Light) Photofacial is the 'next generation of IPL', bringing an innovative approach to phototherapy with little to no downtime. This corrective treatment targets redness, sun spots and hyperpigmentation. By infusing light energy into the skin, the skin cells regenerate new collagen, resulting in smoother, vibrant, younger looking skin. Watch BBL Photofacial treatment video.
Halo is a complete skin rejuvenation treatment. This fractionated laser uses ablative and non-ablative technology, targeting both the epidermis (top layer) and dermis (underlying layer) of skin. The treatment improves the skin's overall tone and texture, reduces fine lines and improves the skin's reflectivity and glow. Watch Halo treatment video.
4 STEP DAILY SKIN CARE REGIMEN IN YOUR FORTIES
Cleanse. Prevent. Correct + Moisturize. Protect.
Cleanse every morning and evening
Simply Clean. A powerful makeup removing cleanser that gently exfoliate uneven or rough skin. This unique gel cleanser efficiently removes waterproof makeup and excess oil to leave skin feeling clean.
Gently exfoliates dead skin cells to reveal smoother, softer skin.
Removes waterproof face and eye long-wear makeup.
Non-comedogenic formula ideal for daily use.
Paraben-, sulfate-, soap-, synthetic-fragrance-, dye- and alcohol-free.
C E Ferulic. A synergistic daytime vitamin C antioxidant that delivers advanced environmental protection against photoaging by neutralizing free radicals that cause accelerated signs of aging. Watch C E Ferulic video.
Increases firmness and replenishes lipids to visibly reduce wrinkles.
Provides advanced environmental protection against damaging free radicals induced by UVA, UVB, and infrared radiation.
Paraben-free and ideal for all skin types.
Correct and moisturize every morning and evening
A.G.E. Eye Complex. A three-dimensional treatment that contains a unique combination of ingredients to dramatically improve the appearance of dark circles, wrinkles, and puffiness.
Proxylane™ reduces wrinkles and crow's feet.
Blueberry extract helps prevent future wrinkles and crow's feet.
Optical diffusers improve radiance in tired, dull eyes.
Restores comfort to dry, aging skin.
Alcohol-, and dye-free.
Ultimate UV Defense SPF 30. This broad-spectrum protective cream with transparent zinc oxide helps protect against the damaging effects of UVA and UVB rays and is ideal for your face. Cosmetically elegant and moisturizing, this sunscreen is ideal for daily use and high-altitude climates.
Broad-spectrum UVA/UVB protection.
Nourishing formulation.
Ideal for daily use and high-altitude climates.
For all skin types.
PABA-free, oil-free, and fragrance-free.
Retinol 0.5. Our retinol products help stimulate cell regeneration and build collagen to diminish the appearance of fine lines, wrinkles, and age spots from both photo- and intrinsic aging. Watch how to apply video.
Helps reduce appearance of fine lines, wrinkles, age spots, uneven skin tone.
Preserves optimal retinol stability and minimizes irritation commonly associated with the use of retinol.
Ensures maximum amount of retinol reaches the target site.
Will not clog pores.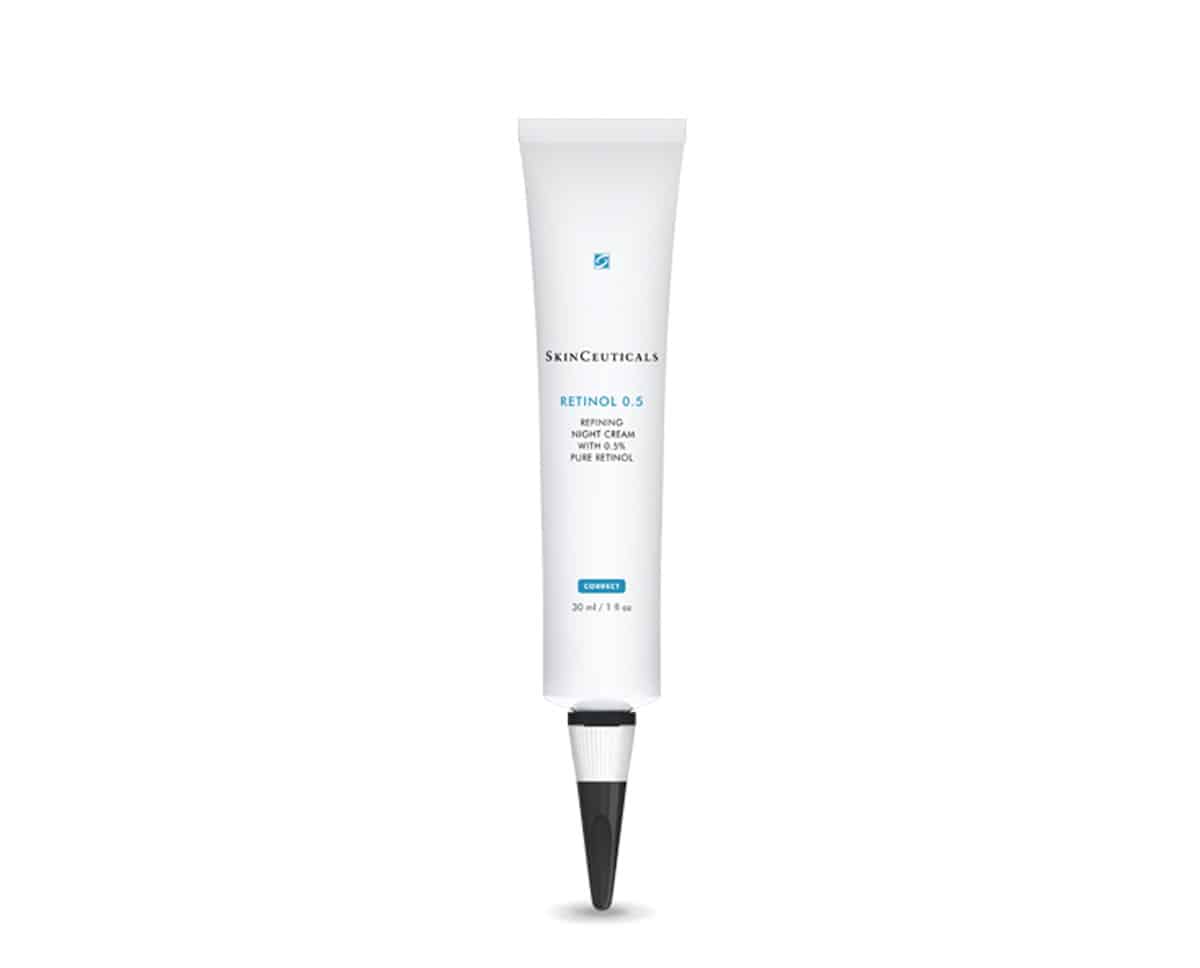 There is Beauty at Every Age