Complement your procedure with a SkinCeuticals Regimen.
Chemical peels administer alpha and beta hydroxy acids in a controlled solution to exfoliate skin and diminish acne or signs of aging such as discoloration and fine lines.
To complement your Chemical Peel treatment, Dr. Maffi recommends the following SkinCeuticals medical-grade skin care products.
Have questions about a Chemical Peel treatment or the Chemical Peel Essentials? Call or schedule a skin consultation today!
Exfoliates rough, uneven skin
Simply Clean is a powerful makeup removing cleanser formulated with an amino acid surfactant system and a 6% concentration. It has a combination of sulfonic acid (HEPES), glycerin, chamomile and aloe extracts, orange oil, and citric acid that efficiently removes excess oil to leave skin feeling clean.
Gently exfoliates dead skin cells to reveal smoother, softer skin.
Non-comedogenic formula ideal for daily use.
Paraben-free, sulfate-free, soap-free, synthetic-fragrance-free, dye-free, and alcohol-free.
TRIPLE LIPID RESTORE 2:4:2
Supports natural skin repair
Triple Lipid Restore 2:4:2 is an anti-aging cream formulated with a maximized concentration of lipids: 2% pure ceramides, 4% natural cholesterol, and 2% fatty. All help to restore skin's external barrier and support natural self-repair. Watch video.
Improves the look of skin fullness and texture.
Improves the appearance of skin evenness and overall radiance.
Ideal for aging, normal, and dry skin types.
Paraben-free and dye- free.
PHYSICAL FUSION UV DEFENSE SPF 50
Water-resistant sunscreen
This sunscreen's active ingredients of titanium dioxide and zinc oxide provides broad spectrum mineral SPF protection and enhances natural skin tone to boost the appearance of radiance.
Sheer, universal tint adapts to every skin tone.
Water resistant for up to 40 minutes.
100% physical sunscreen ingredients provide broad spectrum UVA/UVB
protection.
Ideal for all skin types, even very sensitive.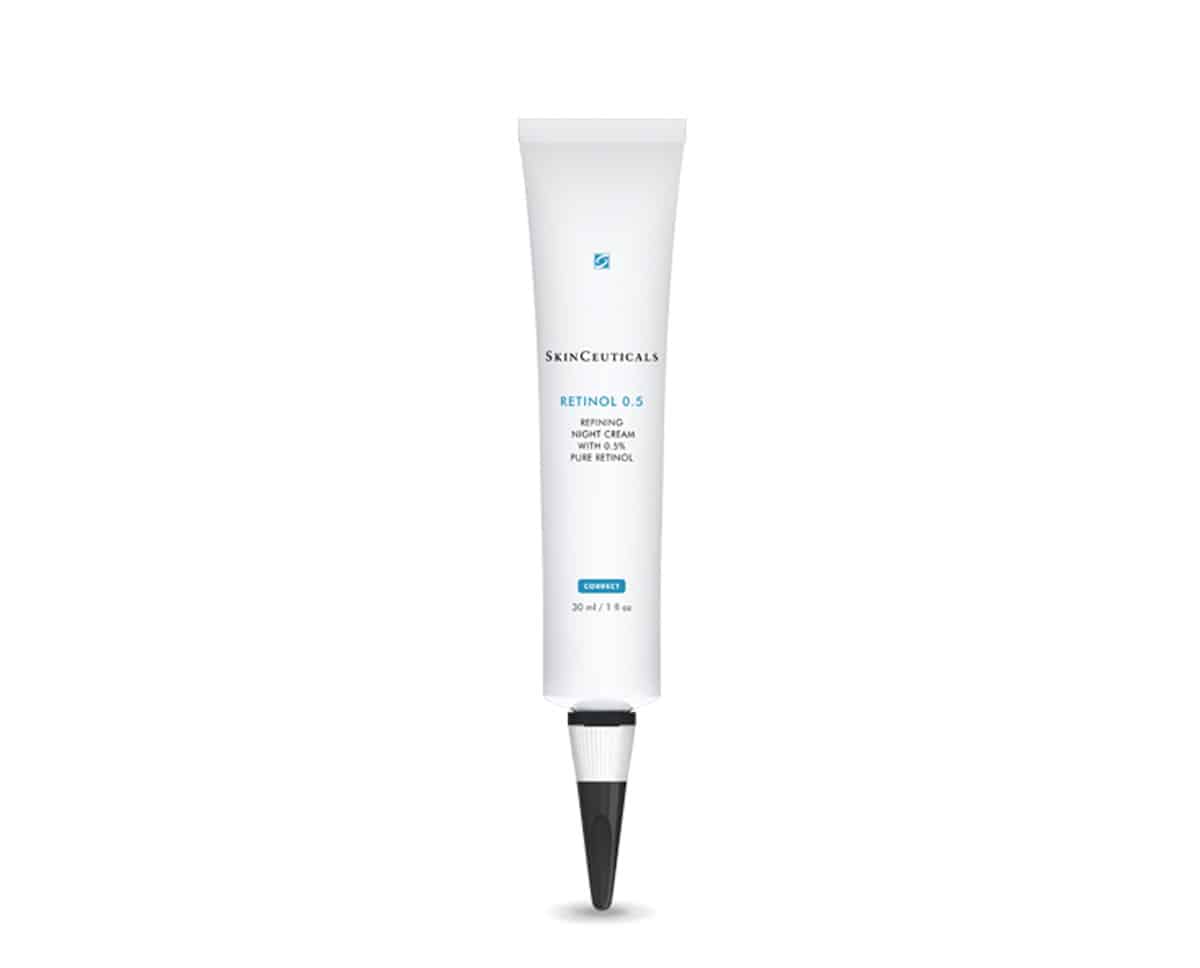 Diminishes fine lines and wrinkles
Retinol 0.5 helps stimulate cell regeneration and build collagen to diminish the appearance of fine lines, wrinkles, and age spots from both photo- and intrinsic- aging. Retinol 0.5 contains 0.5% pure retinol and is recommended as a prerequisite to SkinCeuticals Retinol 1.0. Watch video.
Preserves optimal retinol stability and minimizes irritation commonly associated with the use of retinol.
Ensures maximum amount of retinol reaches the targeted site.
Will not clog pores.
8 ADDITIONAL ESSENTIAL SYSTEMS
Medical-grade skin care products to help maintain your skin.
SKIN IS AN ESSENTIAL COMPONENT OF BEAUTY
Let Maffi help you restore, maintain, and rejuvenate your skin.
We look forward to the opportunity to meet and discuss your personal goals with you. Call Maffi Clinics at 480.505.6430 or send an email consultation request today!