Injectables: BOTOX + dysport
Complement your procedure with a SkinCeuticals Regimen.
Neuromodulators, sometimes called neurotoxins, work to reduce the activity of certain facial muscles by blocking nerve impulses that trigger wrinkle-causing muscle contractions, creating an improved appearance for the patient. This treatment can quickly reduce wrinkles and smooth skin.
To complement your Neuromodulator treatment, Dr. Maffi recommends the following SkinCeuticals medical-grade skin care products.
Have questions about a Neuromodulator treatment or the Injectables: Neuromodulator Essentials? Call or schedule an injection consultation today!
Replenishes essential moisture
Replenishing Cleanser is a creamy face wash that lathers into a rich foam to remove dirt, debris, impurities, and long-wear makeup without stripping natural oils. Formulated with a rich amino acid-based surfactant system and a 15% concentration combining ceramides, panthenol, glycerin, and essential oils to deliver deep facial cleansing.
For combination skin.
Delivers deep facial cleansing while maintaining moisture.
Paraben-free, sulfate-free, synthetic-fragrance-free, dye-free, and alcohol-free.
Brightens skin's complexion
A synergistic daytime vitamin C antioxidant that delivers advanced environmental protection against photoaging by neutralizing free radicals that cause accelerated signs of aging. Watch video.
Increases firmness and replenishes lipids to visibly reduce wrinkles.
Provides advanced environmental protection against damaging free radicals induced by UVA, UVB, and infrared radiation.
Paraben-free and ideal for all skin types.
PHYSICAL FUSION UV DEFENSE SPF 50
Water-resistant sunscreen
This sunscreen's active ingredients of titanium dioxide and zinc oxide provides broad spectrum mineral SPF protection and enhances natural skin tone to boost the appearance of radiance.
Sheer, universal tint adapts to every skin tone.
Water resistant for up to 40 minutes.
100% physical sunscreen ingredients provide broad spectrum UVA/UVB
protection.
Ideal for all skin types, even very sensitive.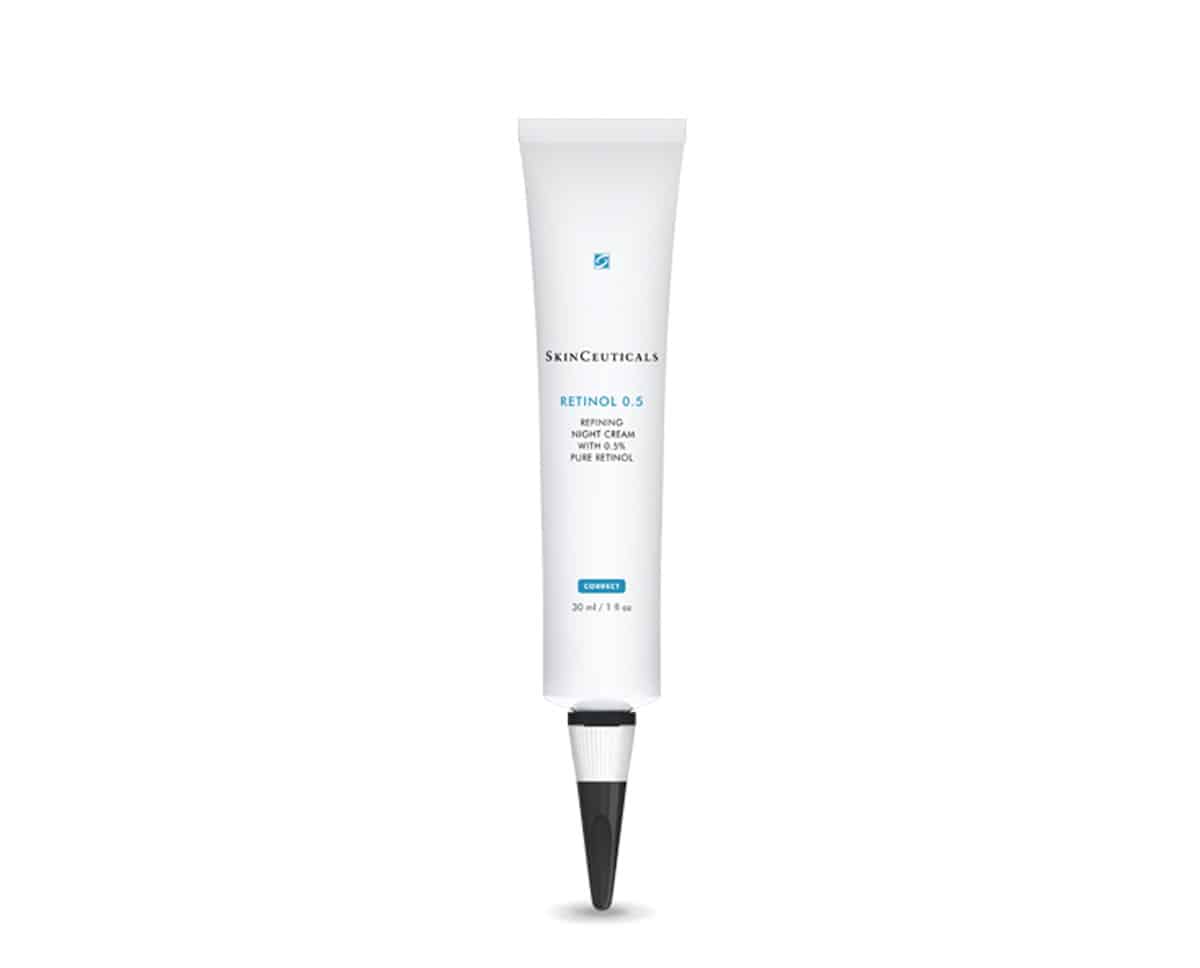 Diminishes fine lines and wrinkles
Retinol 0.5 helps stimulate cell regeneration and build collagen to diminish the appearance of fine lines, wrinkles, and age spots from both photo- and intrinsic- aging. Retinol 0.5 contains 0.5% pure retinol and is recommended as a prerequisite to SkinCeuticals Retinol 1.0. Watch video.
Preserves optimal retinol stability and minimizes irritation commonly associated with the use of retinol.
Ensures maximum amount of retinol reaches the targeted site.
Will not clog pores.
12 ADDITIONAL ESSENTIAL SYSTEMS
Medical-grade skin care products to help maintain your skin.
SKIN IS AN ESSENTIAL COMPONENT OF BEAUTY
Let Maffi help you restore, maintain, and rejuvenate your skin.
We look forward to the opportunity to meet and discuss your personal goals with you. Call Maffi Clinics at 480.505.6430 or send an email consultation request today!